Website launched for Intangible Cultural Heritage of Tharparkar, Sindh
Report: Farida Abdul Ghaffar and Dr. Anila Naeem
Photos: Heritage Cell, DAPNED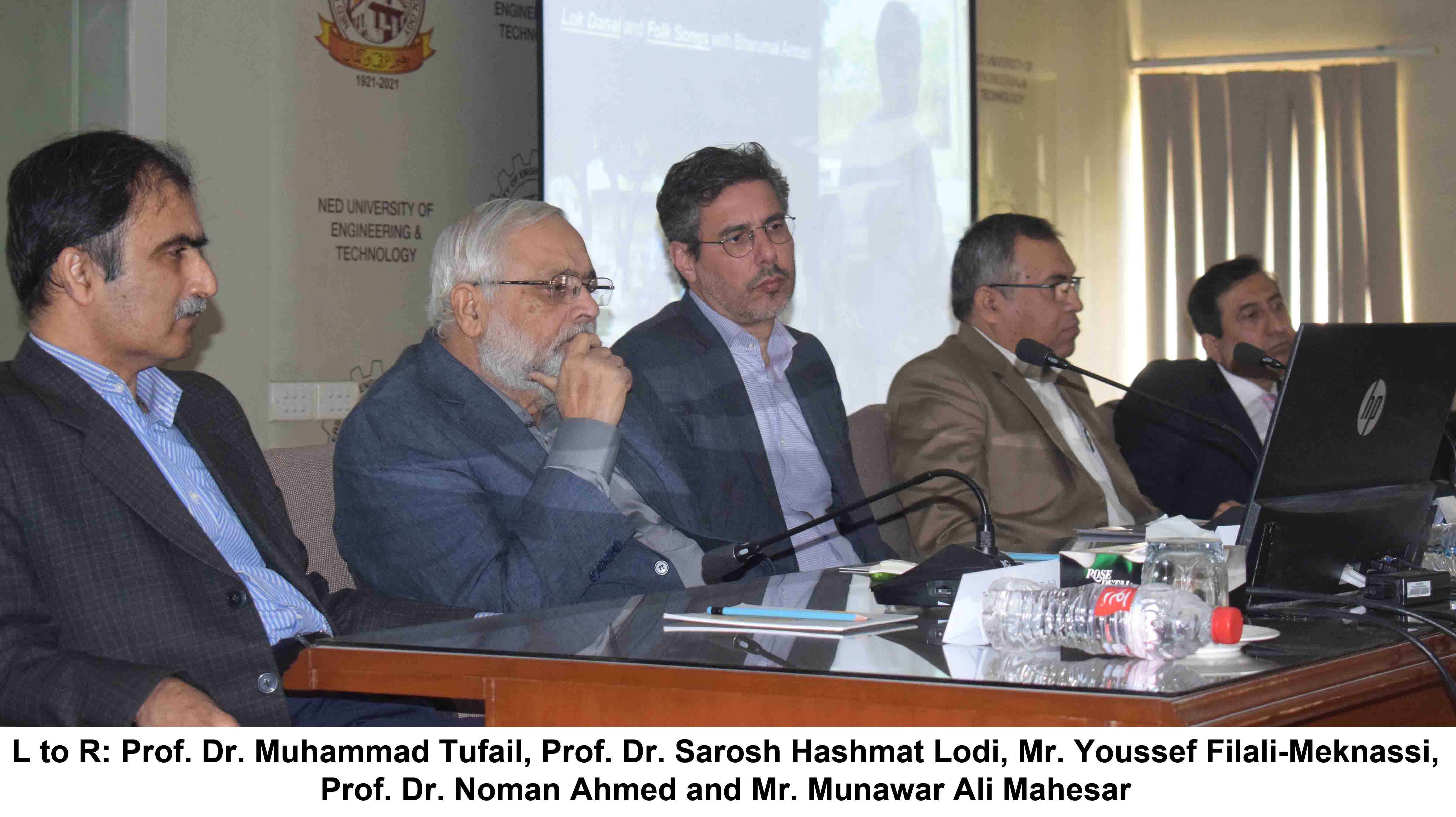 The unique cultural values associated with the Thari community's existence – particularly those related to the intangible aspects of heritage have remained a source of intrigue and fascination for many. The fast-changing socio-economic conditions in the region due to various development activities, have however, started to impact the inherent cultural values of the region. In order to safeguard this valuable cultural heritage, UNESCO initiated the process of conducting Community-Based Inventorying of the Intangible Cultural Heritage of Tharparkar; in collaboration with the Heritage Cell, Department of Architecture and Planning (HC-DAPNED), NED University of Engineering and Technology, Karachi. This project was a collaborative venture of the National Heritage and Culture Division of the Government of Pakistan and UNESCO Islamabad, supported by UNESCO's Intangible Cultural Heritage Fund. The six-month long exercise focusing on Community Based Inventorying (CBI) of Intangible Cultural Heritage (ICH) in Tharparkar, Sindh, was carried out from July-December 2022, in which more than 25 intangible cultural heritage elements were identified covering the domains of crafts, folk songs, local wisdom, cultural and social practices, traditional medicines and traditional attires. As per UNESCO's given guidelines and specific format, detailed investigation on 19 ICH elements was undertaken by the team of HC-DAPNED, and the compiled data has been uploaded on a website specially designed for the purpose. The website will be the first provincial inventory for ICH in Pakistan, and will be maintained through a collaboration between the Government of Sindh and NED University. 
 
To officially launch this website and pave the way for future collaborations with Department of Culture, Government of Sindh, a Consultative Meeting on Community Based Inventorying (CBI) of Intangible Cultural Heritage (ICH) in Tharparkar Sindh, was organized on 27th January 2023, at NED University. The august gathering was graced by high officials from UNESCO, Culture Department – GoS, NED University, and distinguished guests from the field of intangible cultural heritage including, professionals, faculty members and students.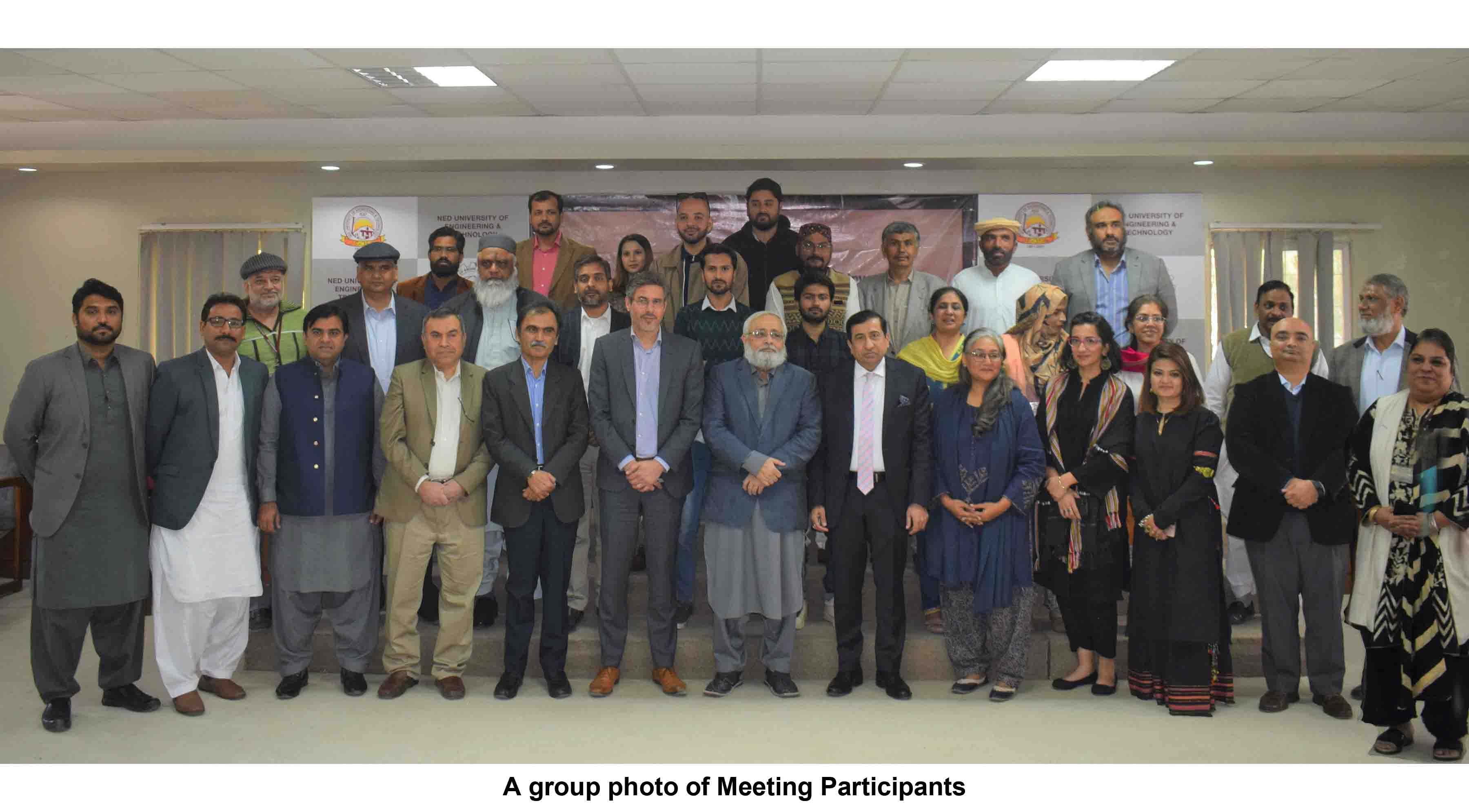 ​


The Consultative Meeting commenced with a welcome note by Prof. Dr. Anila Naeem, Chairperson, Department of Architecture and Planning, NED University and Incharge, HC-DAPNED. Welcoming the audience at the meeting, she briefly talked about the scope of the Project and the process through which three field visits to Mithi and Nagarparkar Tehsils were carried out by the Project team, and community networking was established for making the entire exercise community inclusive. She appreciated UNESCO's initiative of ICH inventorying in Sindh and informed the audience for the way forward. Dr. Naeem said that a Memorandum of Understanding (MoU) will be signed between NED University and Culture Department (Intangible Heritage Division), GoS, for the continuity of the initiated process. She also apprised the participants on possibilities of inclusion of ICH module in the curriculum of Architecture Program at NED University.

Her presentation was followed by Ar. Meeza Ubaid, UNESCO Consultant for the project. Ms. Ubaid explained the objectives and protocols of the Community Based Inventorying for Intangible Cultural Heritage.  Discussing UNESCO's 2003 Convention for The Safeguarding of the Intangible Cultural Heritage, she said that communities' participation and ensuring respect to them are the fundamental principles of CBI method; and that the 'ICH is "living" heritage and it enriches human creativity and cultural diversity'. Furthermore, she drew parallels between her earlier work in Kalasha (North) and Tharparkar (South), and highlighted the similar challenges faced by both communities in the preservation of their ICH, despite being geographically distant from each other.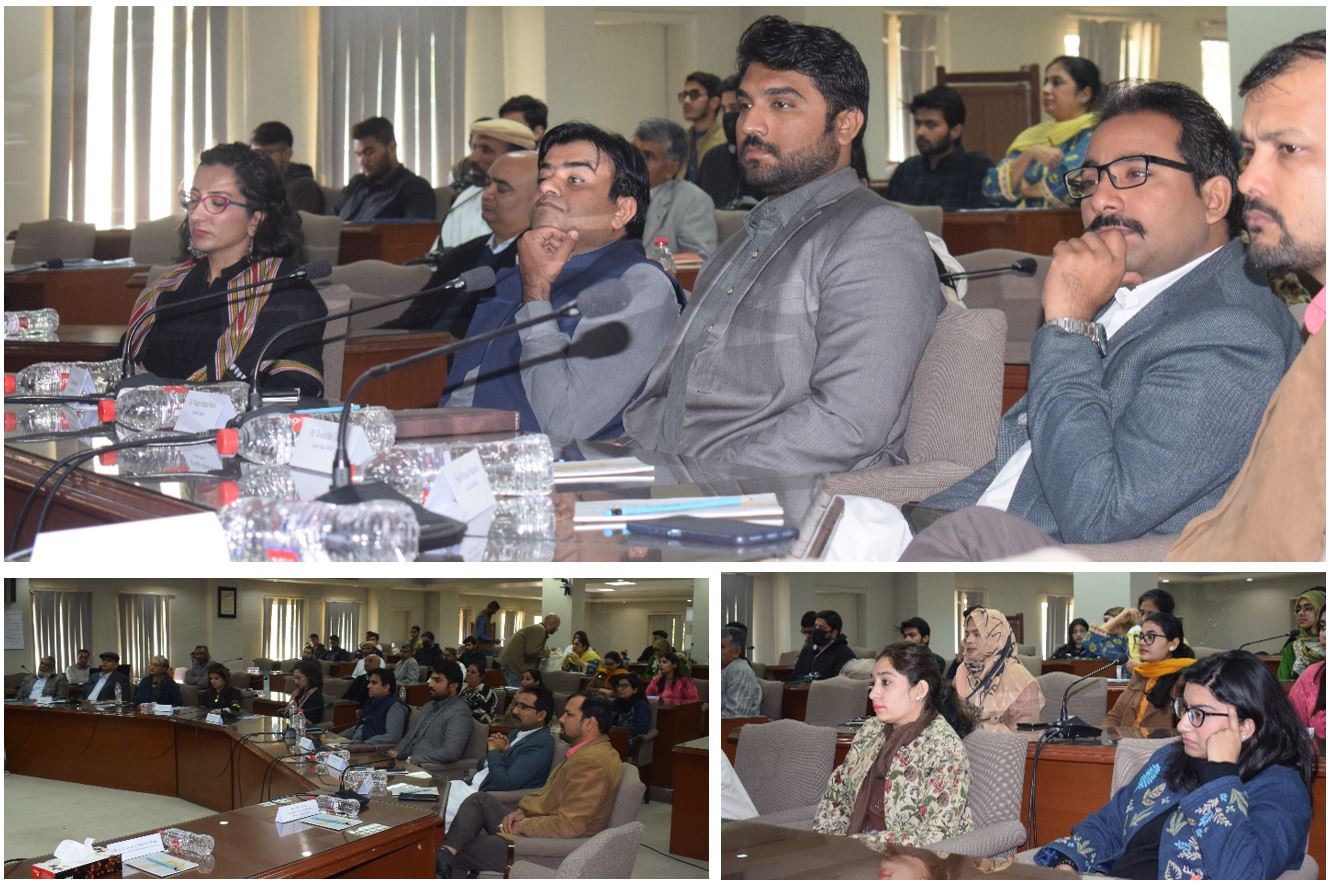 ​


Following her presentation, Ar. Hussain Khalid, Project team member, gave a walkthrough of the website to the audience. WWW.ICHINVENTORYSINDH.COM is a dedicated website, developed by HC-DAPNED during this project, showcasing the 19 Intangible Cultural Heritage elements of Tharparkar, covered during this project. The home page, mentions an over view of the Project along with an interactive map of Sindh demarcating its districts. Clicking on the Tharparkar District on map, the page listing 19 ICH elements opens. Each element has a dedicated page including detailed CBI Form, Pictures and a short video. While navigating through all buttons available on website for various information, Hussain informed the audience on the provision of expansion of the website, allowing future addition of more ICH elements from other Tehsils of Tharparkar District and other districts of Sindh as well.

Mr. Munawar Ali Mahesar, Director General Culture, Government of Sindh, expressed his comments on the outcomes of the project. Appreciating the work, Mr. Mahesar identified further elements from Tharparkar that could possibly be added in this database of ICH elements, such as Thari traditional dance, called Hamarcho (the get-together and dance of Thari's before going for harvesting), Rasoro (folk dance), carpet weaving, silver jewelry and bangles which are the symbols of Thari culture since ages. He emphasized that many such cultural traditions are fading away, thus require urgent attention. He also urged to include traditional cuisines and indigenous methods of food preservation practiced in harsh climates.

Speaking on the occasion, Mr. Youssef Filali-Meknassi, Director and Representative of UNESCO in Pakistan, emphasized the importance of community involvement in the protection and promotion of intangible cultural heritage. He thanked NED University for its support and hoped for a continued collaboration in the future as well. Mr. Meknassi said that devastation during massive floods across Pakistan and specially in Sindh has impacted negatively on the living cultural assets. He also urged to support communities and government institutions for the promotion of education both in the fields of tangible and intangible culture of Pakistan.

Prof. Dr. Noman Ahmed, UNESCO Chairholder on Sustainable Urban Regions, also addressed on the occasion. In his speech, Dr. Ahmed admired the unhindered access to field data provided through the comprehensive website developed by HC-DAPNED,  to a wide range of stakeholders, especially those related to research and academia in the field of heritage and culture. He added that it is a useful information resource about the culture of Sindh, focusing on Tharparkar. He also apprised the audience about the work previously done by Heritage Cell-DAPNED, in Shikarpoor and Karachi for protection of built heritage. As UNESCO chairholder on Sustainable Urban Regions, he highlighted the role of cultural studies for the sustainability of the communities and regions as it links the past with the future. He said that we, as stakeholders in the present time, have the responsibility of not only undertaking the process of gathering information and analyzing it, but also identifying the few dimensions in the times to come. He thanked UNESCO and Government of Sindh for the extraordinary support extended by them for this initiative.

In his remarks, Prof. Dr. Sarosh Hashmat Lodi, Vice Chancellor, NED University expressed his love for Thar since 2005, which motivated him to have NED's footprint in Tharparkar District, finally leading to the establishment of Thar Institute of Engineering, Science and Technology (TIEST) NED Campus, in Mithi in 2017. Recalling his childhood memories for the cuisine his mother used to prepare and social lifestyle he used to enjoy, he stressed on the need of preserving all such knowledge as Intangible Cultural Heritage. He advised to continue such efforts as knowledge-based exercise and not project-based work with a critical mass on board for continuity of work. He suggested to link the website www.ichinventorysindh.com with NED University's website and also with the webpages of Department of Architecture and TIEST, for dissemination of knowledge to a larger viewership. Taking benefit of the presence of Mr. Munawar Ali Mahesar, Director General Culture, Government of Sindh, Dr. Lodi sought the support of Culture Department to organize a cultural program at NED University City Campus, to celebrate the culture of Tharparkar.

 

​


Some community representatives from Mithi Tehsil also participated in the Consultative Meeting and shared their views on the inventorying of their intangible cultural heritage, and the role they had played in the process. The meeting ended with a vote of thanks by Ar. Farida Abdul Ghaffar, Coordinator, HC-DAPNED. The proceedings were moderated by Dr. Masooma Mohib Shakir, Assistant Professor DAPNED.

 

​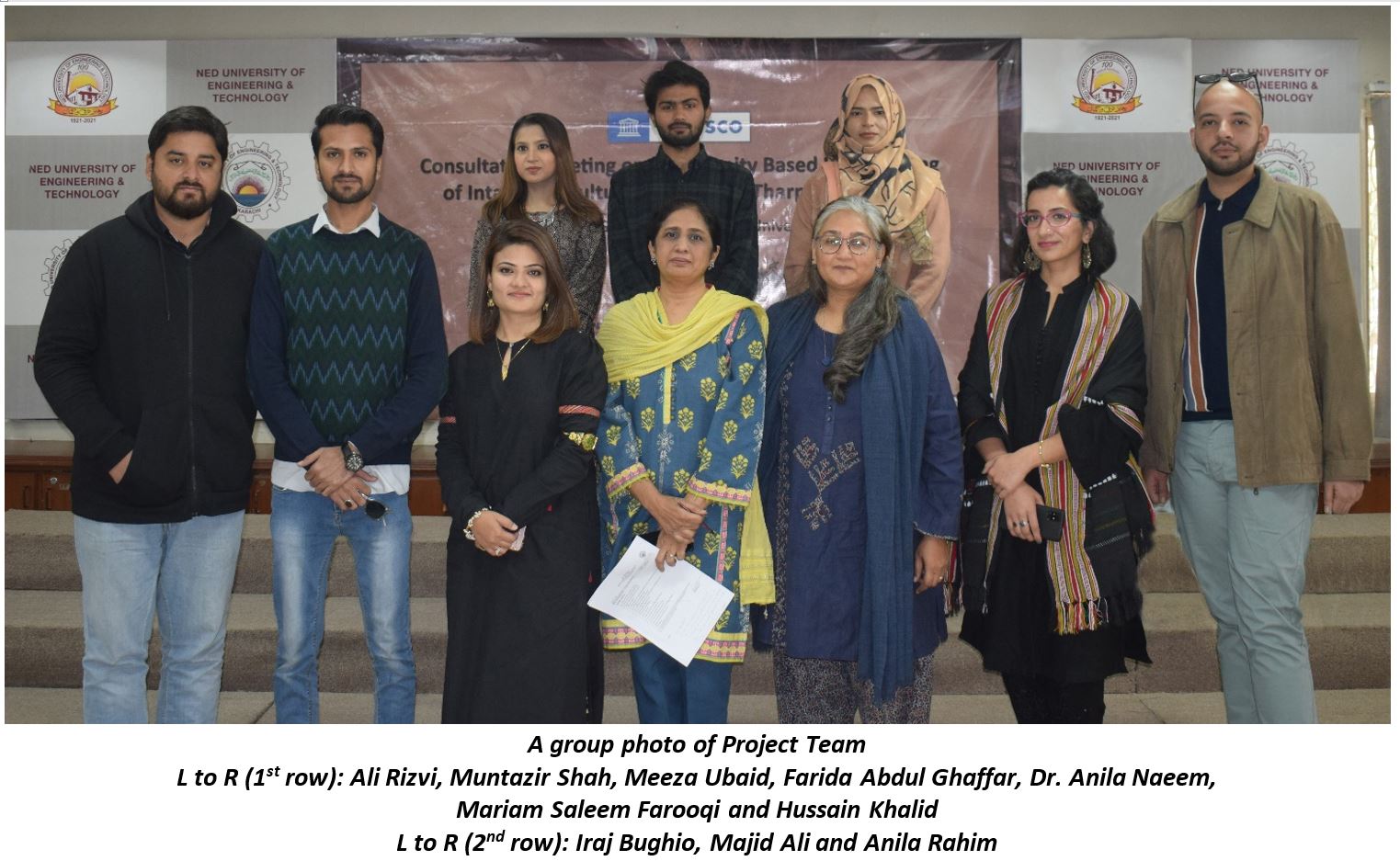 ​